View the original article from Town Square Delaware
---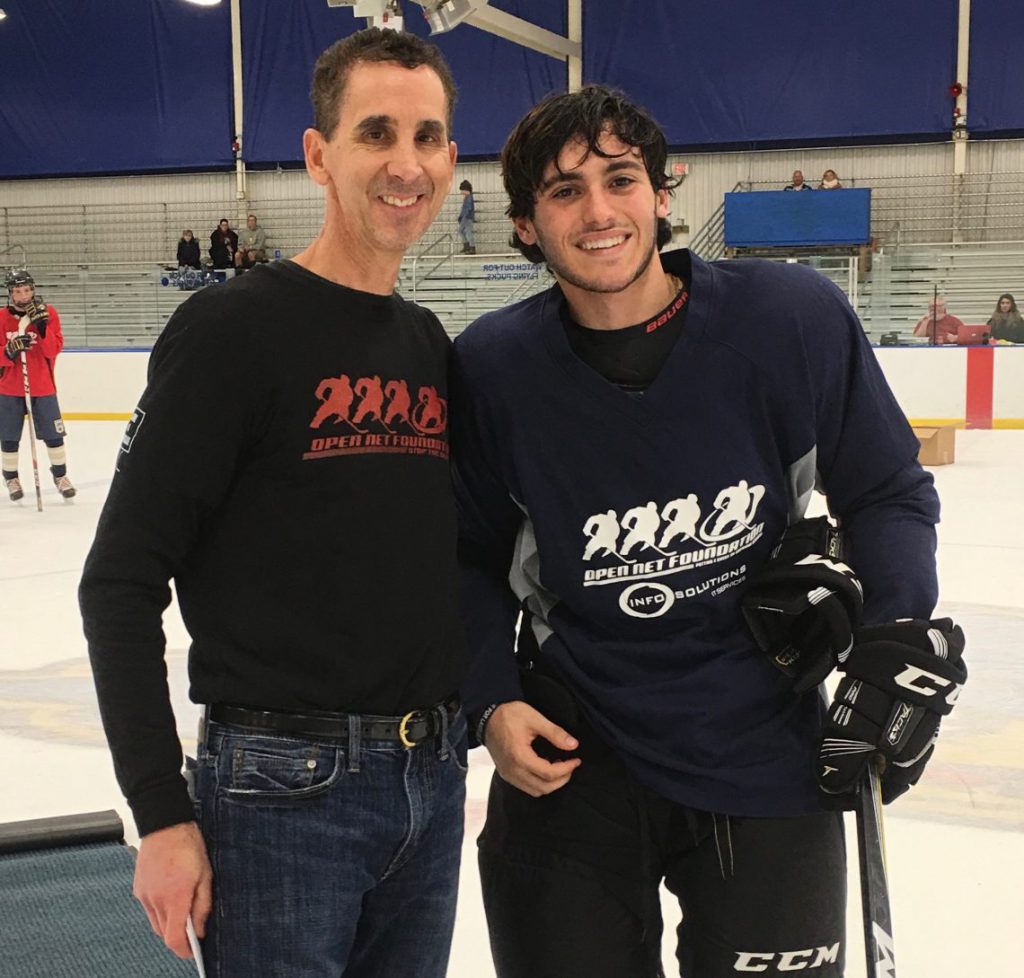 Ice hockey standouts from 14 area high schools, including Tower Hill, Salesianum, Charter School of Wilmington, Delaware Military Academy, and Newark, suited up for a face-off on October 20th to raise funds for teen mental health. The match-up on the ice took place at the Fred Rust Arena at the University of Delaware and followed an exciting competition between UD Men's Hockey vs. Navy, with  Navy winning 4-3.
Players at the dual Face Off for Teen Mental Health say they wanted to have some competitive fun but do their part to address the disease.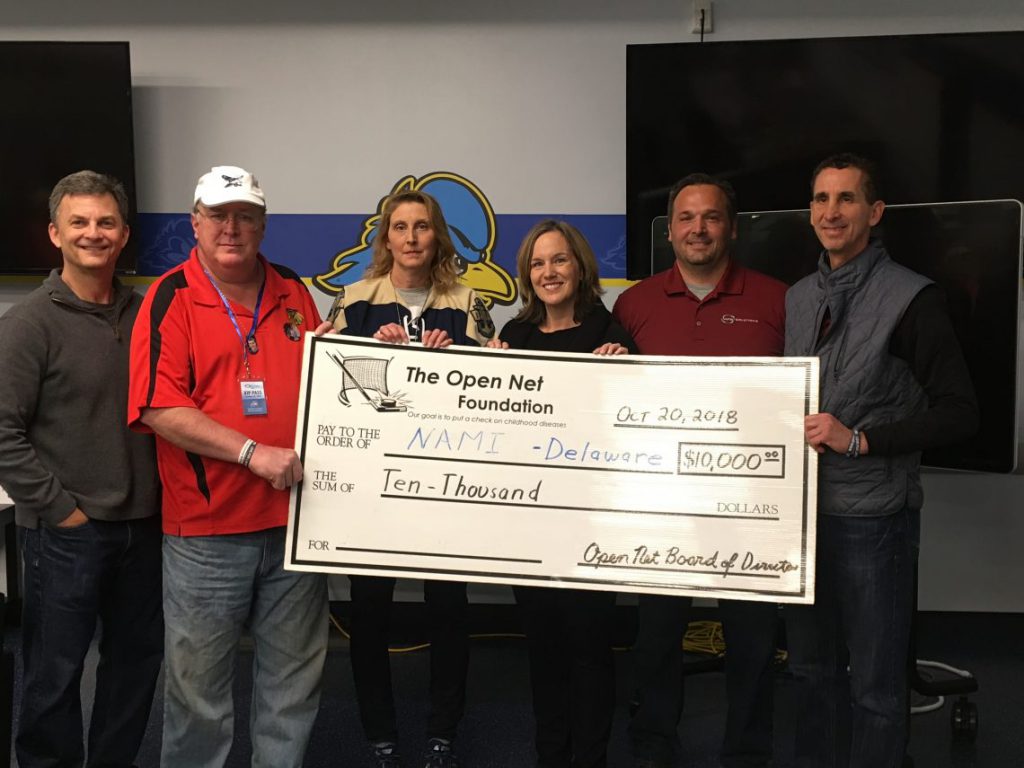 More than 700 people attended the annual fundraiser to raise awareness and financial support for positive mental health in teens. Collectively, the college and high school players raised $10,000 for National Alliance on Mental Illness in Delaware (NAMI).
The students' goal was more than putting the puck into the net. They hope their fundraising efforts inspire dialogue and improved education around the stigma of mental illness. They also skated in memory of  Christopher Lavelle, who skated for DMA and passed away in October, 2017.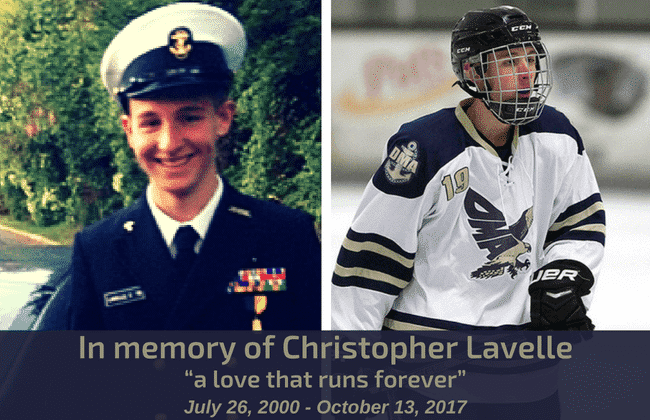 Newark High School's Dante Albertson was the top fundraiser, who thought the event was a great way to bring attention to an important issue. "I'm really glad I could help out with this cause," he said.
The entire list of high school players who participated in the faceoff can be found here: https://www.opennetfoundation.org/players/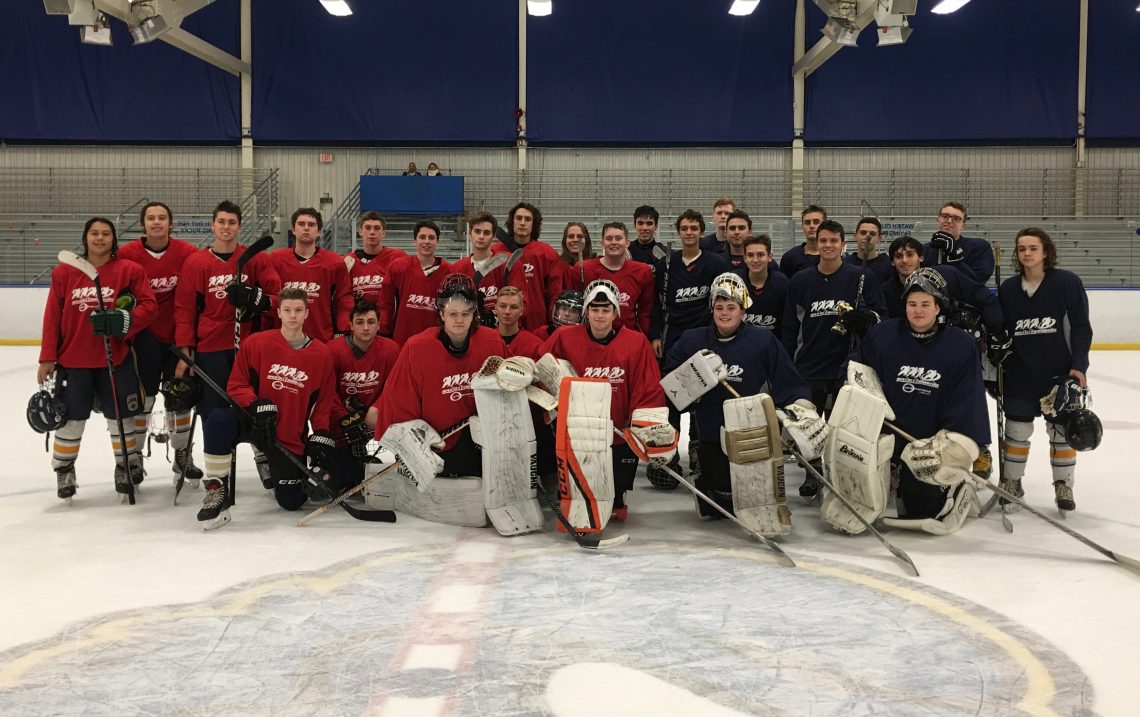 Each of the 32 high school ice hockey players in 2018 Face Off for Teen Mental Health raised money for NAMI. But the top three fundraisers were:
Dante Albertson (defenseman) Newark HS '20 – raised $1,830
Jason Roux (forward) THS '20 – raised $730
Anthony Guerrieri (goalie) from DMA '19 – raised $535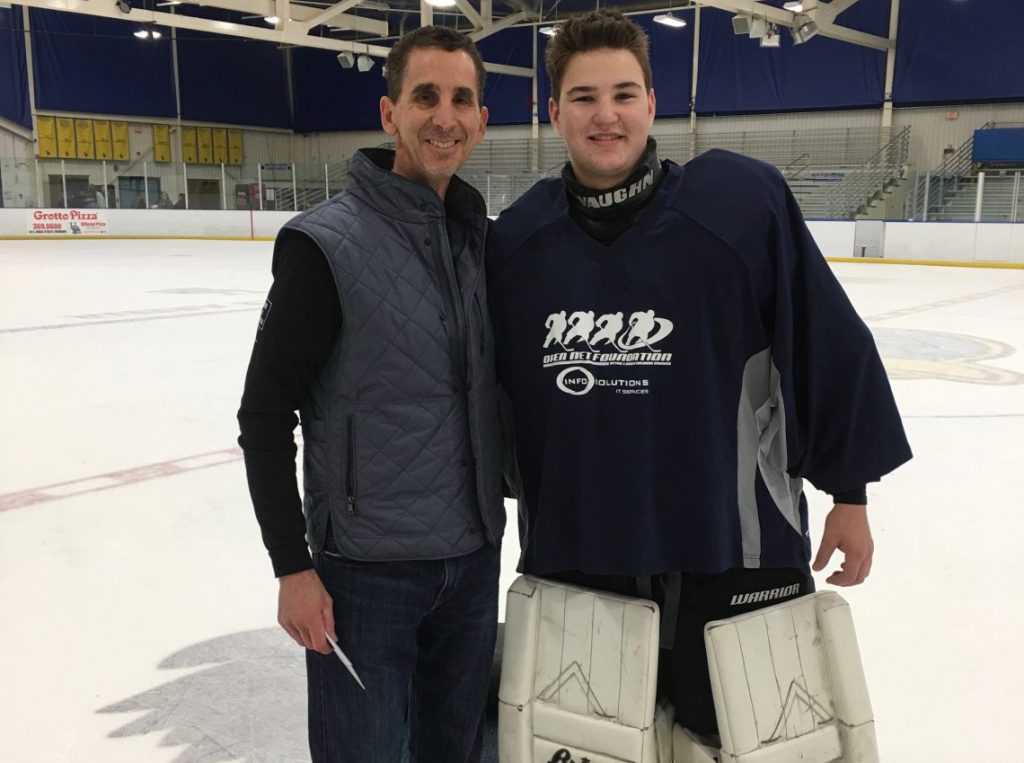 The event was coordinated by Open Net Foundation, which leads events that support child-related nonprofits. Info Solutions LLC was the lead sponsor. Info Solutions Managing Partner Rich Roux is a lifelong supporter of all things ice hockey and was captain of his ice hockey team his senior year at the University of Delaware ('82).