Managing Partners Bill Riley, Mark Olazagasti, and Richard Roux had already worked together for more than ten years when their employer sold the family IT business to a publicly traded company. Initially, the three men went their separate ways in the technology infrastructure industry. Eventually the three entrepreneurs joined forces and began to build one of the most successful IT services companies in the region.
Their vision for Info Solutions has taken a different approach over most of the competition. Rather than leading with a large sales force of Account Managers, they have focused instead on building the company based on a strong technical team of experienced Consultants who work directly with clients—from initial conversation, to design of a customized solution, through implementation and ongoing technical support and management.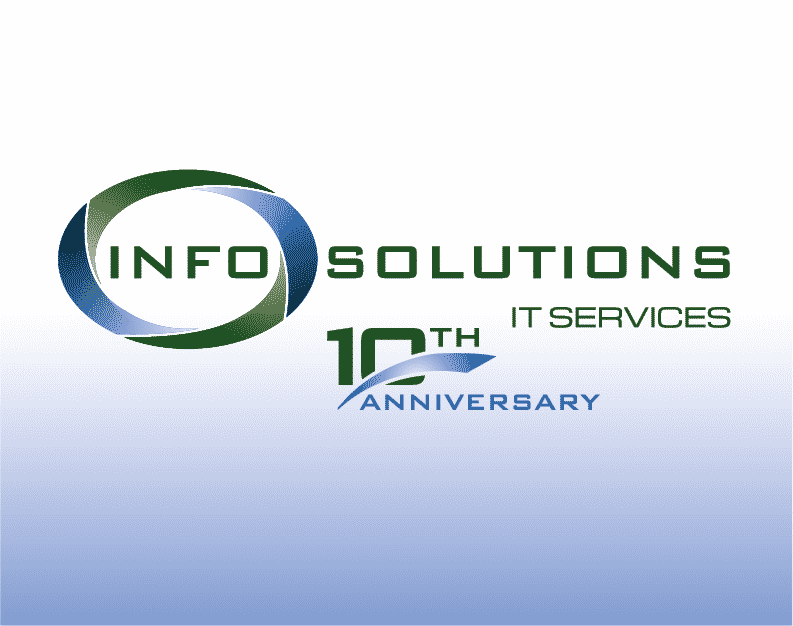 For ten years, this approach has proven to be successful, resulting in a high level of client satisfaction and low staff turnover. "Info Solutions has helped us to manage our rapid growth over the years," said Brad Travis, Technology Manager at Beebe Healthcare. "They are an integral part of our in-house IT department and have my complete trust. Their team includes some of the strongest technical people I've ever come across, and they're great people to work with."
From unified communications, information security, wired and wireless networks, cloud services, data storage and management, and everything in between—Info Solutions helps businesses solve their most complex IT challenges. "Our consulting and design expertise provides our clients with a network platform that delivers secure and reliable IT performance," said Richard Roux.
Mark Olazagasti added, "For most of our clients, we are a seamless extension of their IT team. We design, implement, and manage solutions to address our clients' challenges and meet their business requirements."
Bill Riley, who leads Info Solutions' sales efforts, said, "Our 10th anniversary is time for a toast. We'll be celebrating this significant milestone with friends, business associates, clients, and our team at a 10th Anniversary celebration." The event took place March 22, 2018, at the New Castle County Chamber of Commerce on the Riverfront in Wilmington, Delaware.
Photos from the May 22nd 10th Anniversary Celebration