Overview
A leading Mid-Atlantic conglomerate with an expanding portfolio of businesses engaged Info Solutions for a cloud-based network solution.
Challenge
The client desires to spend less time managing their network and more time growing their business. Decades of rapid growth for the Mid-Atlantic company resulted in a haphazard network infrastructure that evolved without a network strategy. Short-term fixes created a disparate network with poor performance, which became difficult to manage.
The project scope included resolving network complexities, reducing server footprint in a disorganized data center, and migrating to a next-generation cloud-based infrastructure for improved management capabilities, redundancy, and performance.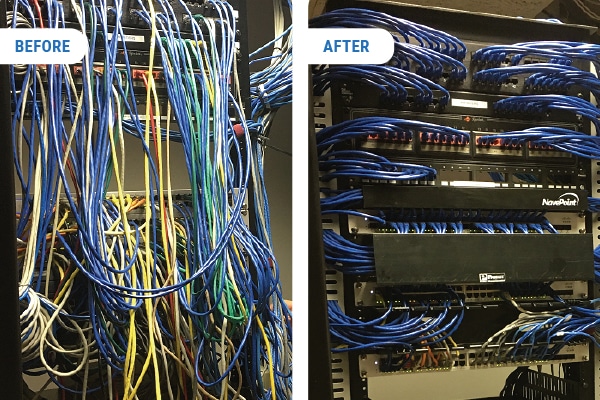 "Our network has had several cooks in the kitchen using many band-aid and workaround solutions over the years with the intent of saving money," comments the client's IT Administrator. "It became quite difficult to troubleshoot network issues, which was inefficient and costly. Info Solutions helped us change all that."
Solution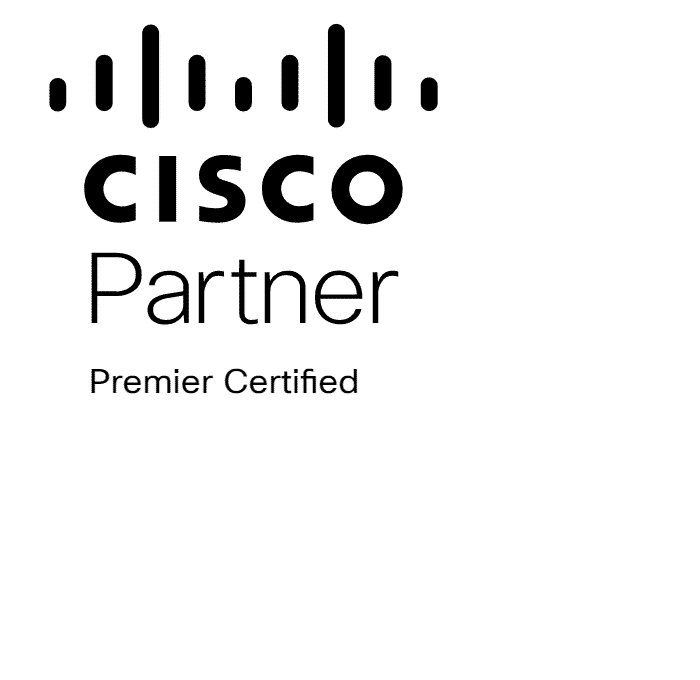 By collaborating with the client's IT leadership and leveraging Info Solutions consulting and management experience, an easily managed, scalable, and secure network solution was designed, utilizing cloud-based infrastructure from Cisco Meraki, Microsoft Azure, and VMware. The new cloud-managed network provides redundancy, back-up storage capabilities, and powerful management tools for both wired and wireless networking hardware. In addition to organizing the client headquarters and data center, Info Solutions utilizes Meraki's SD-WAN technology to securely connect the client's 20 remote office networks.
The next-generation network infrastructure improves network performance, enhances remote office capabilities, and provides a simplified management interface. A single intuitive dashboard solution allows ease of management, extensive visibility, and control over user workstations to create virtual private networks (VPN), block unwanted traffic, and prioritize productive applications. The network offers an in-office experience for remote staff.
Results
The physical network is now structured and organized in a way that makes it easy to execute changes. A cloud-based network provides highly available and secure file management and back-up. The wireless network delivers improved wireless performance, security, and visibility. Most importantly, it's all managed through a single dashboard that is comprehensive and easy to use.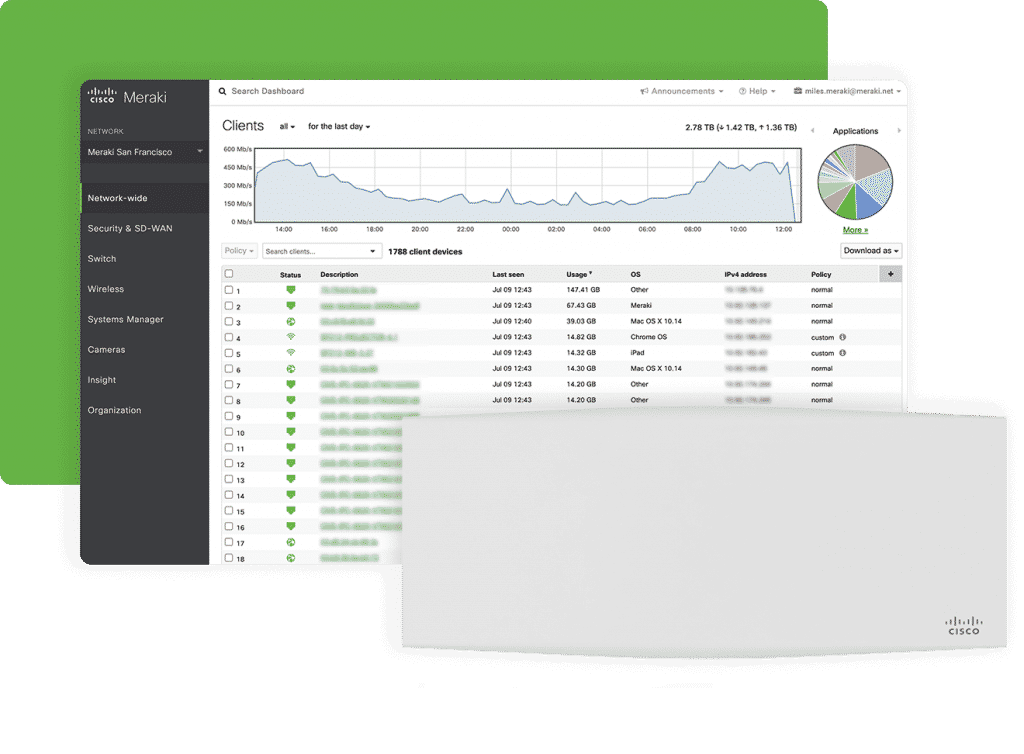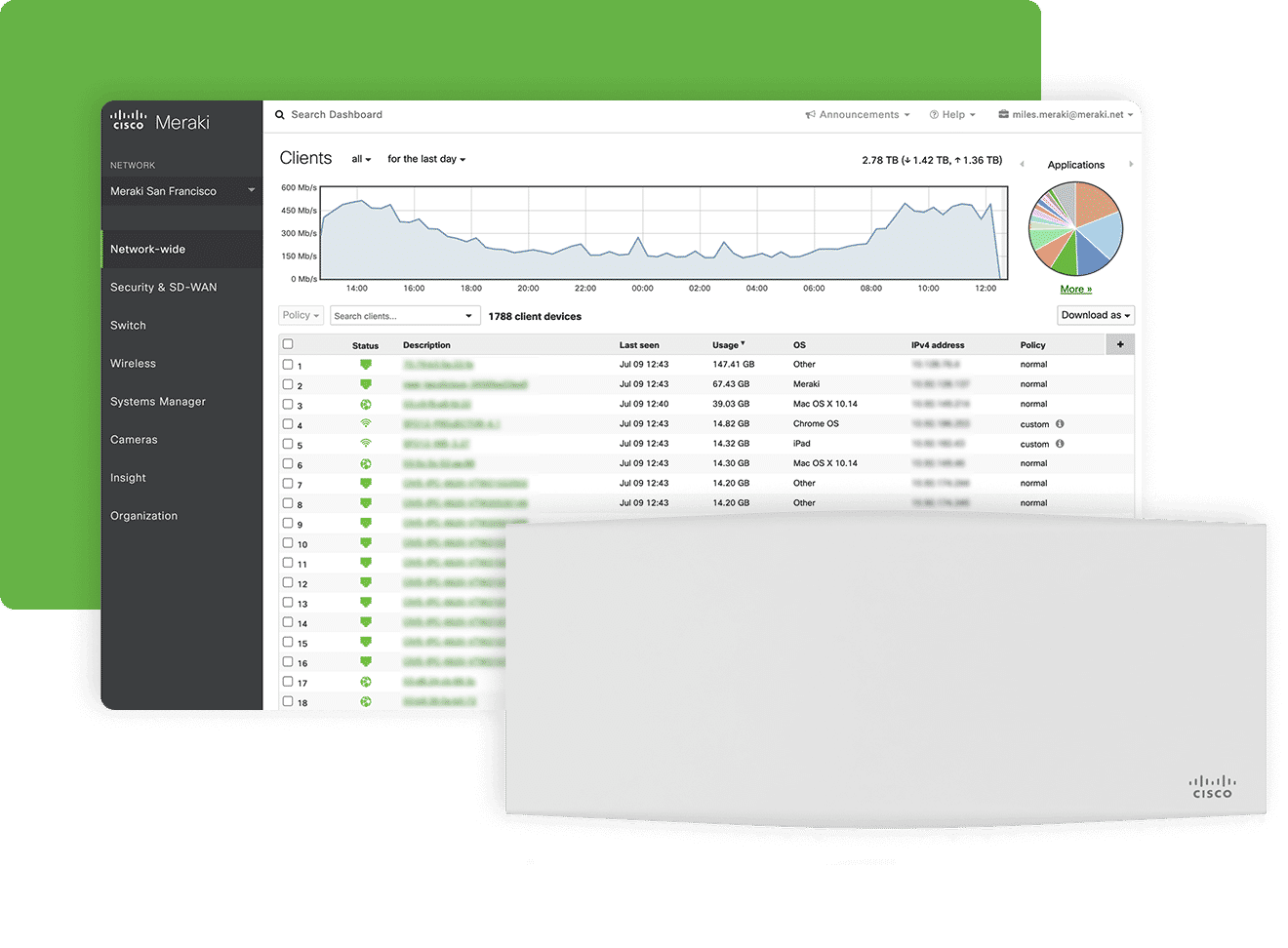 Info Solutions worked closely with the client to resolve legacy network issues, including the consolidation of servers in the data center, migration to Microsoft Azure cloud computing, and virtualization of server computing with VMWare. The cost-efficient Azure platform eliminates the need for expensive hardware by leveraging virtual resources that easily scale.
"Yes! This network solution is exactly what we need—easy management."
---
About Info Solutions
Info Solutions LLC, is one of the fastest-growing IT Management and Consulting Companies in the Mid-Atlantic region. Founded in 2008, we serve a wide range of industries and businesses of all sizes. In addition to providing project based consulting the company delivers a full lifecycle of Managed Services and Product fulfillment. For more information about Info Solutions, call 302-793-9200 or visit us at www.infosolutionsllc.com.